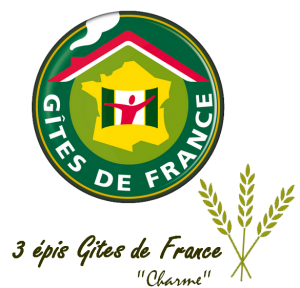 Oriane and Jean-Philippe are happy to welcome you at Clos de L'Olivade and offer you 3 guest rooms certified by "Gîtes de France Charme" and a family suite bearing the evocative name of a type of olives grown in the area such as: Picholine, Négrette and Verdale.
You can be assured of a relaxing and pleasant stay in the refined interior and you will enjoy great comfort in each room with its private terrace, full bathroom with shower, separate WC, free Wi-Fi and secure car-park.

A living room with an open plan kitchen is also at our guests' disposal along with the free use of the swimming pool, (from 10am to 7pm) a perfect place to relax and unwind in the shade of the palm trees (see the heading "common areas")
Localisation:
Either on holidays or on business travel our accommodations are ideally located in "Petite Camargue" within 6 km from EXIT 27 Lunel, halfway between Nîmes and Montpellier, 10 minutes' drive from the sandy beaches of La Grande Motte and also close to Carnon and le Grau du Roi. Also, you will only need 15 minutes to get to Montpellier Exhibition Hall and to Park and Suite Arena.
Three guest rooms, one independent holiday cottage
Touristic highlights: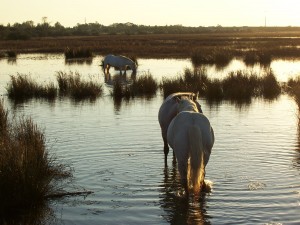 Here in Camargue horses and bulls play a great part and you will discover traditional games such as "les Courses Camarguaises". Wild country lovers will enjoy the Natural Park of Camargue and "les Saintes Maries de la Mer" with its typical wildlife (pink flamingoes, herons…)whereas history lovers will visit the Roman monuments of Nîmes, the city walls of Aigues Mortes and the old Mediaeval city of Montpellier among other places.
Touristic highlights